BECOME A MUSICARIUM PARTNER
You can transform a child's life. With your help, Musicarium will be able to provide scholarships for talented youth to receive professional musical training.
Use the form on the side for a direct donation or learn about other ways to become a partner of Musicarium on the link below.

Scholarships for the youth
Our objective is to develop talent from the age of 4, training them to become high-performance professionals to integrate three possible orchestras: Children's, Youth and Professional Philharmonic.
Transparency is one of our priorities. For you to be sure that your donation will be used properly, we have certifications from external entities that ensure the credibility of the project.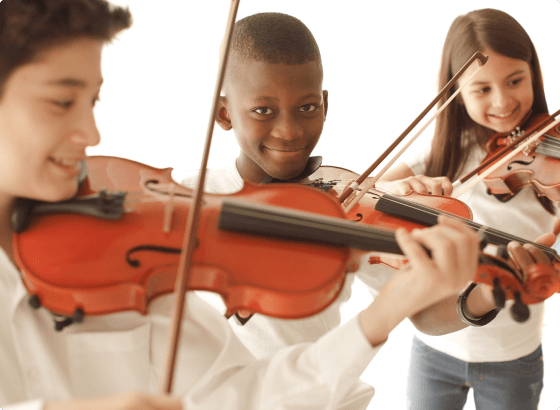 The Doar Seal aims to legitimize professionalism and transparency in organizations. It is granted by Doar Institute, whose mission is to expand the culture of donation in the country and the world, providing security for donors and sponsors. In Brazil, there are around 800 organizations, but only 125 institutions have this seal.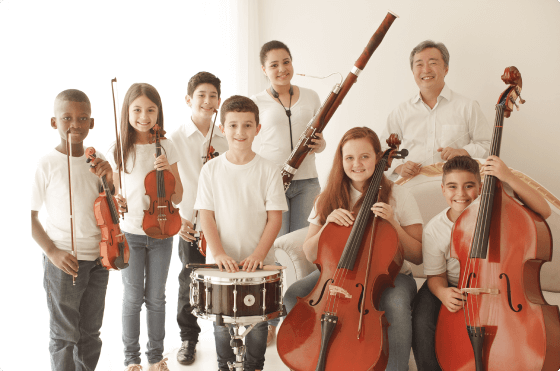 Please see the testimony of Musicarium students and teachers:
What we are witnessing today is a repetition of fundamental elements in our history, which will, most likely, change the level of our city. Joinville will become an example of a city which will inspire other cities to be better.

Danilo Conti – Director of Cidade das Águas
I am sure that the combination of these two projects will have an impact that will be difficult to measure. Joinville, which is the city of dance, city of flowers, and city of bicycles, will also be the city of classical music and the best quality of life to live in.

Felipe Hansen – President of the CRH Group
Art – music, culture – is the pinnacle of all innovation. So having art as the foundational DNA of this neighborhood, for us, is a huge opportunity. Joinville deserves it. We will do our best to deliver the best possible environment for Musicarium.

Marcelo Gomes – Director of Pedra Branca Group
Joinville is a city designed by people integrated into society. These people do not leave culture aside, because it is culture that unites us.

Adriano Silva – Mayor of Joinville
Build something with a focus on people changes concepts, transforms lives, brings satisfaction and happiness (…) This donation will be a reference and an example for many to follow.

Ernesto Heinzelmann – Chairman of the Board of Directors of Musicarium
This is a delightful celebration not only of the land donation, but also of new and important opportunities for children, youth, and adults to experience. It is a wholesome experience from the creation of musicians and audiences, to cultural experiences through classical music.

Sergio Ogawa – President Director of Musicarium
Musicarium's work is in line with Yamaha's values and philosophy. We want to inspire people's passion for music, help them take a step forward and have that passion shared through performance.

Yuji Matsuoka – President of Yamaha Musical do Brasil
This project is very special because they care about children above all else. They will train children to become professional-level musicians and then form the orchestra. I think it's an excellent idea.

Motoo Komoda – CEO Nagata Acoustics
I feel good playing the viola and I enjoy the classes as well as the orchestra. I don't see anything that needs improving, the classes are great as well as the practices.

Pedro Lucas Melin Dunzer – Viola Student
We have had a fantastic experience since Pedro started studying music at Musicarium. He has learned everything very quickly and the result is already visible, despite the fact that he is playing classical viola, a very complex instrument to learn music, Musicarium's has gone far beyond that, as for us, it has become a place to socialize, meet friends, celebrate our day-to-day victories. My son returns home after each class with a smile on his face and always very excited. The enthusiasm for the projects makes us want to always be connected to this institution.

Maria Inês Melin (Pedro's mother) Pedro, viola student
I'm very happy to see how Gabriele loves being at Musicarium, so much so that, if she is going to go there every day, believe me, it's okay for her! Really, Musicarium provides an incredible opportunity to learn, live, and make music!

Gisele Scheid (Gabriele's mother) Gabriele, violin student
5 years ago, we introduced music to our son Cauê. Our goal was just to present one more option of knowledge and fun.
And along comes the Instituto Core de Música (now Musicarium) and, with that, that little seed planted without further intentions turned into something great. Today, in addition to learning high-quality music from top-notch teachers, he is part of a musical family that transforms him every day into a citizen increasingly prepared for the world we live in. Our gratitude.

Glênio Luiz Basilio Neves (Cauê's father) Cauê, cello student
In 2017, it was the year that our lives changed forever. Music is here to stay. Musicarium is the place where magic happens, love overflows in every note that comes out of the instruments. It is with great joy and pride that my daughter Gabriela Tormena Raulino is part of this great family. She loves being here and touching people's hearts along all her friends. Musicarium is not just a music school, it transforms people's lives.

Débora Tormena Raulino – (Gabriela's Mother) Gabriela, violin student

Want to know how you can support Musicarium?
Please see some options below:
Donate and get a refund on your Income Tax. You can allocate part of your Income Tax through the Culture Incentive Law and the amount donated will be deducted directly from your statement. It is a safe, practical, and an effective way to support this cause.
See the steps below:
1. Deposit up to 6% of your Income Tax amount in the project account, which is controlled and audited by the Department of Culture.
PRONAC 204055
Name: Musicarium Academia Filarmônica Brasileira
CNPJ: 40.478.490/0001-50
Banco do Brasil (001)
Agency: 2981-5
Account: 53.580-X
2. Send deposit slip toa contato@musicarium.org.br.
3. Musicarium will issue a receipt.
4. The information must be entered in your income tax declaration so that the amount is applied.
You can also decide on the amount to be donated using the Federal Revenue Simulator.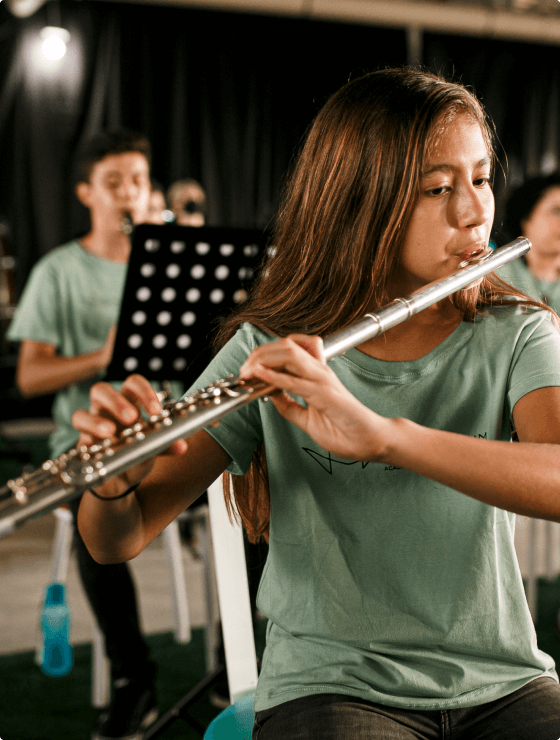 All donations are welcome and will make a difference for our youth. Donate as much as you wish. You can become a partner of Musicarium sending a PIX to the key below:
AMIGO@MUSICARIUM.ORG.BR
Do you wish to become a recurring donor? Help change kids' lives by donating monthly to Musicarium. Use our form on the AFRUS platform to make a monthly donation.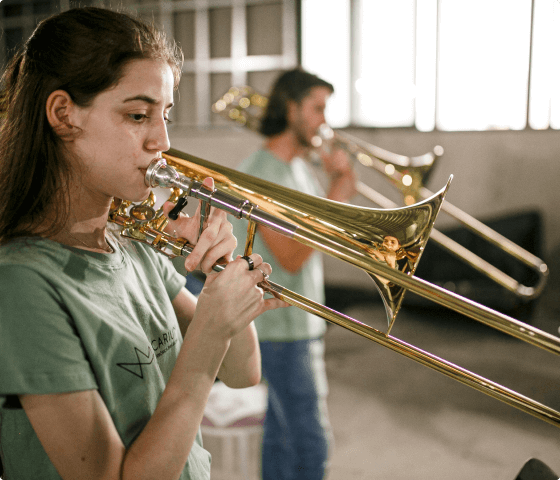 Products, services and other forms of support
Musicarium's group of volunteers is made up of individuals, self-employed professionals, and companies from different segments. If you are interested in:
Becoming involved and providing voluntary assistance in everyday matters;
Make donations of products or services;
Propose other forms of contribution to our purpos
Send an e-mail to amigo@musicarium.org.br with your idea or request.

On the transparency page, you will find more information about the Doar Seal and all the information about how we manage our resources.
Yes, you can make your donation and receive a tax deduction of up to 6% of the amount owed for individuals and 4% for companies.
Yes, donations to Musicarium can be made by anyone anywhere in the world.