Musicarium is a training center for orchestras, with the purpose of developing young talent by investing in excellent, humanistic musical education and culture. We are a non-profit association that develops cultural work with social impact.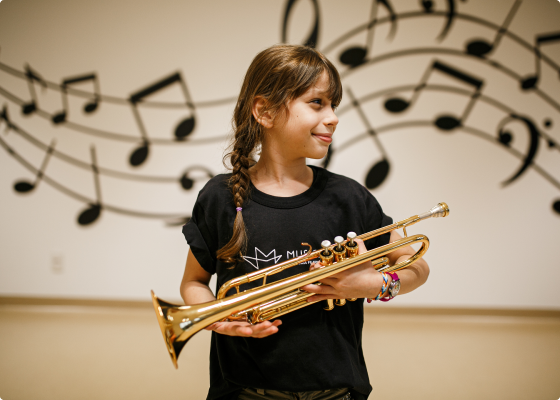 With the objective of establishing a Professional Philharmonic Orchestra, Musicarium started in 2017, as a project of the Core Excellence Center, focused on basic training, with children's musicalization and musical initiation.
The relevance of the institute's sociocultural purpose was confirmed in its first selection process, when the first 100 available spots were disputed by 700 candidates, of which 85% were children and youth from the public school system.
GOALS ACHIEVED
After three years of accomplished goals, a Children's Orchestra, and some even greater plans in the pipeline, the Core Institute of Music assumed its own legal identity as Brazilian Musicarium Philharmonic Academy. With the objective of becoming an international player, it continued to transform lives through music, fostering culture, and forming citizens of excellence.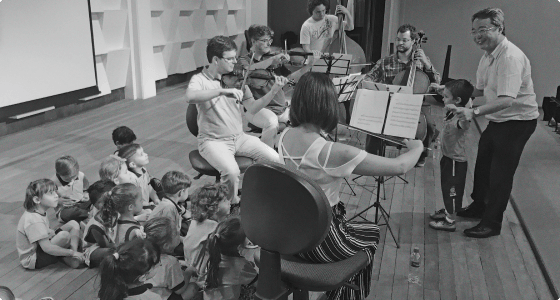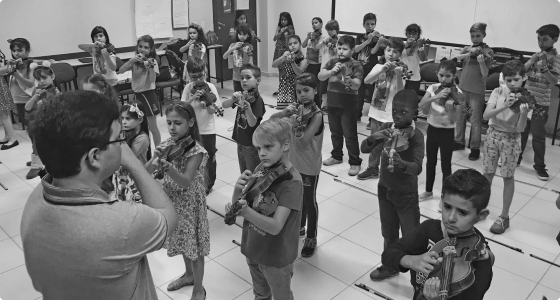 In addition to having a solid background in Brazil and abroad, our teachers have experience as instrumentalists in professional symphony orchestras. Our teachers' methodology consolidates Musicarium as a center for training orchestras with a focus on children and youth.
Students utilize some of the best instruments around from day one of their training. We have partnerships with the world's largest professional instrument makers, as well as individuals who kindly provide real gems from their private collections for use at the school and presentations. Many of our partners consider Musicarium a reference in the development of young musicians and in the formation of orchestras.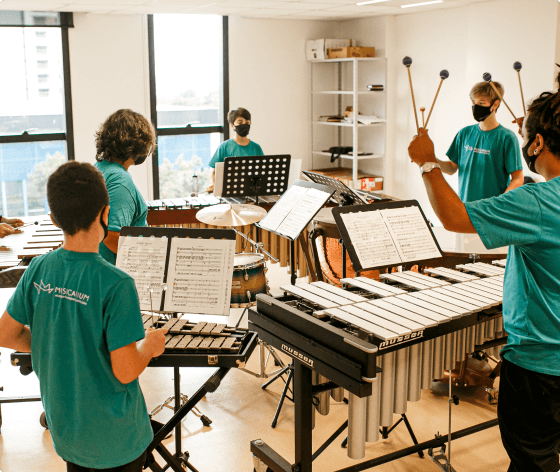 Musicarium sees beyond the spectacle and is driven to provide kids and youth at the academy with a superior musical environment that inspires them to find new paths and a safe and dignified future.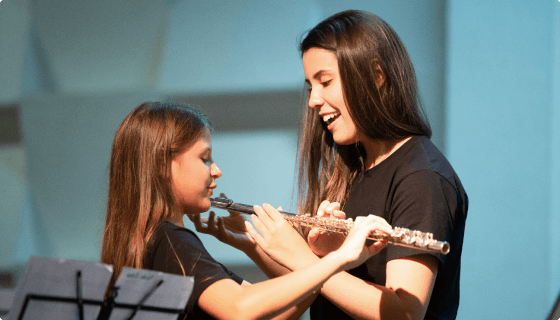 SERGIO OGAWA • President – Director
Conductor with more than 35 years of experience in the development of children's orchestras, he participated in the training of more than 600 young musicians in projects throughout Brazil.
In 1983, he started a strings group with 7
children, which ten years later become a youth philharmonic orchestra, performing concerts in Brazil,
South America, Japan and the United States.
In 2016, he was invited to take on a challenging mission:
to start a project called the Core Institute of Music, which
would become the Musicarium Brazilian Philharmonic Academy,
making it a musical center of excellence in the training of young talents and orchestras. In addition to the functions of conductor and artistic-pedagogical director, Sergio acts as CEO, leading the management, infrastructure, and relationship with partners and investors.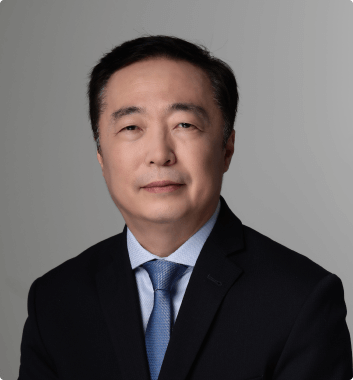 Karla Flores de Lima • Cultural Services Manager
Graduated in Economics from the Università di Studi di Firenze (Italy) and in Management Processes from the Castelo Branco University, she also has a specialization in Controllership from the Federal University of Paraná, and also in Art Production and Culture Management from PUC/PR.
She worked for 20 years in various management positions and at least 10 years in the controllership area. She entered the artistic universe as an amateur flutist at the Development Center of the Orquestra Filarmônica Brasileira do Humanismo Ikeda, in Curitiba, becoming vice-coordinator of the same group.
She has worked at Musicarium since its foundation as Instituto Core de Música, in 2017, in the development and coordination of projects, fundraising, and management.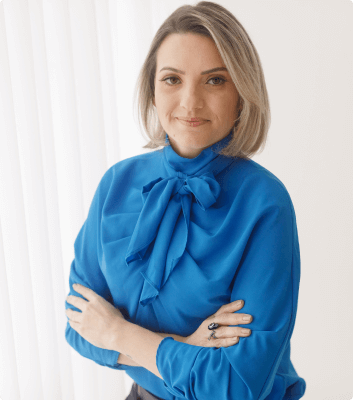 Raphael schmitz • Marketing Analyst
Graduated in Industrial Design, with a postgraduate degree in Strategic Marketing, and a master's degree in Design and Graphic Expression, he has more than 20 years of experience in various areas of graphic design, branding, and illustration.
At the same time, he has been teaching for over 15 years as a university professor in the subjects of Drawing, Illustration and Computer Graphics.
At Musicarium, he is responsible for brand management, marketing development, and communication strategies.